Our lovely son was born on March 27th, 2007 at 10:25 am… a month early! He was 7 lbs 12 oz, and 20.5 in long, which is huge considering he was born at 35 weeks.
I know Jami wants to tell the birth story, but here are some pictures to tide you over in the meantime.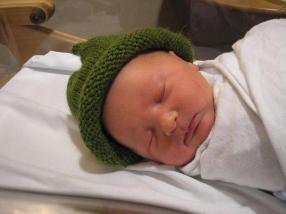 Little bug. His green hat has little antennae. It was hand-knitted by our friend Elizabeth.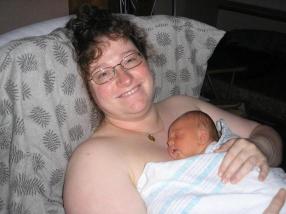 With Mom



With Dad
Leave a Reply