We had a nice day yesterday. First Colm helped us make some phone calls to the family…

Then we tried to get a family picture in front of the garden, but as soon as we got outside it started to rain… so we were a little rushed. It made for a good laugh though.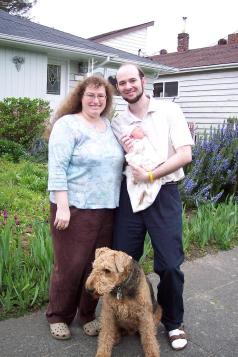 Whew! Time to crash.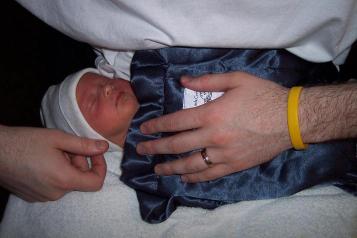 Colm's eating somewhat better now. We're not doing the syringe feeding any more, but he's still getting breast milk from a bottle with every feeding. He's growing stronger every day and is already back up to his birth weight!
Leave a Reply