It's been a while since we posted anything, so here are some brand-new pictures as well as some older ones.
The latest exciting development in our house is that Colm is finally smiling back at us! I guess he likes us okay.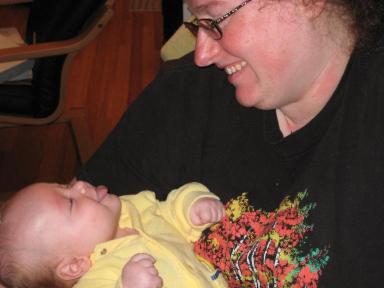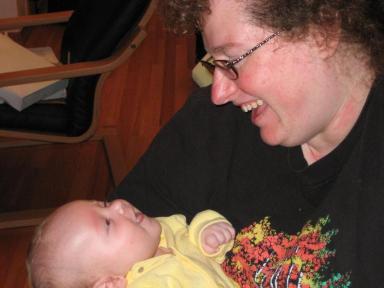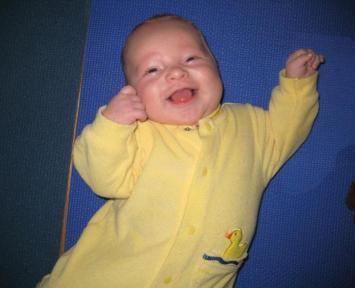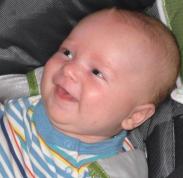 I think this one looks like Grandpa McLain.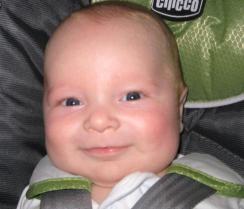 ---
Here we are all dressed up for Mother's Day: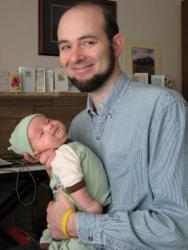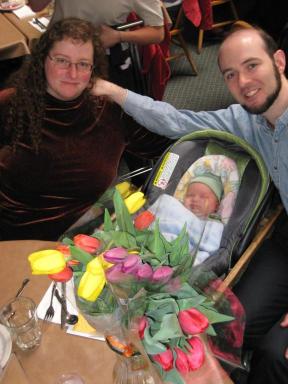 ---
And here are some bonus pictures of the Grandmas with Colm: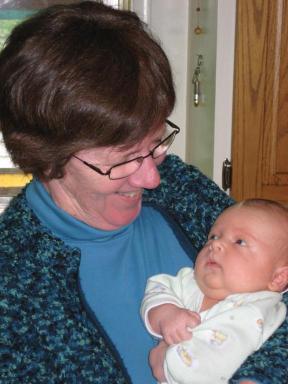 By the way, you can now sign up to get e-mail when we post new stuff.
Leave a Reply