Colm loves to be on his stomach:
The only problem is that he doesn't know what to do when he gets there. For the past couple weeks, if you put him down on his back, he will immediately roll over onto his stomach, flail around for a while, and then complain, "Hey! I can't figure out how to crawl!"
He's also been really interested in sucking his thumb. Look at that latch!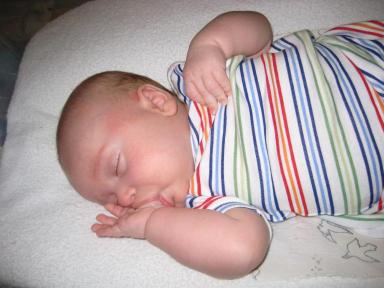 Sometimes he gets tired of the camera flashing at him: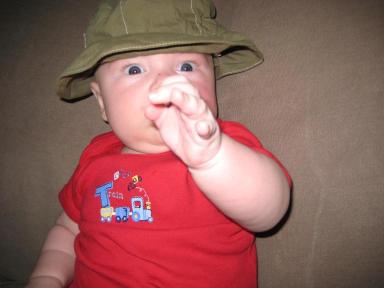 Leave a Reply