Colm and Jami have been busy travelers! In June they went out to Ohio to the Kimble Family Reunion: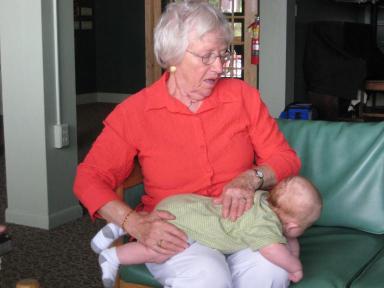 Colm and Great-Aunt Fleda


Colm and Great-Aunt Phyllis
And a few weeks ago they went to Colorado to visit the grandparents:
Grandma's gym class:
What a great traveler!
We are all traveling to Pennsylvania in September to visit Colm's Great-Grandma Mildred McLain, as well as stopping in to see friends in Michigan.
Leave a Reply