We got to spend two weeks in Colorado visiting with both the Kimbles and the McLains.
Colm helped put up the Christmas tree with Grandpa McLain:

And got some downtime with Granddad Kimble too:

He got to meet his cousins Roary and Caden for the first time, and was very very excited: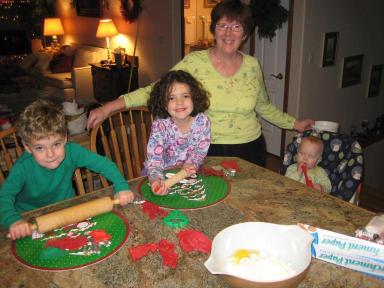 He even got to go swimming for the first time ever:

He didn't quite get the whole presents thing, but he'll have time to figure that out later.
We had a wonderful time with family and friends.
P.S. You may not have noticed, but I cheated and posted a bunch of September and October pictures below. Check 'em out!
One Response to "Christmas in Colorado"
I love the little puppy dog head. Too cute! I hope you are all having a wonderful and Happy New Year.
love-cat
Leave a Reply