A few days ago, I boldly predicted that we would have a new baby by New Year's.
…or, maybe not.
In the meantime, here are a few Christmas pictures.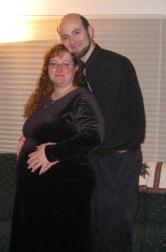 A few weeks ago Jami and I got to go to the Christmas concert from the Seattle Medieval Women's Choir. Here we are dressed up for the occasion.
Colm was very excited about Christmas coming this year. He really enjoyed decorating the tree and reading e-cards from his Grandma.

After seeing him work the computer, Grandma thinks he will be making his first Amazon order soon. I'm sure he'll be breaking into the Pentagon shortly thereafter.


Of course he had a great time with his Granddad and Grandma here.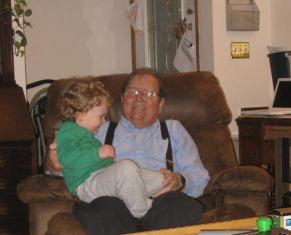 He especially liked having a special Christmas train.



Jami made the special Christmas pancake that has been a tradition of my family for many years, and it turned out superbly.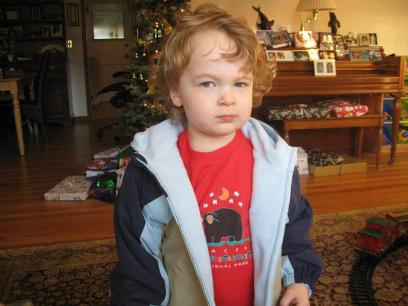 Colm also enjoyed modeling his Christmas fashions…



…even the ones that were intended for his little brother.



Hope everyone is having a happy new year! We'll keep you posted!
Leave a Reply