Rafferty Curtis McLain came into the world on Friday, January 8th at 3:40 pm PST. His weight was 9 pounds, 2.6 ounces, and his long toes reached 22 and a half inches from his head.
So far he seems to be a pretty mellow guy, as long as you don't get between him and his food.

We are enjoying getting to know our littlest one.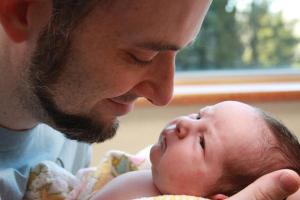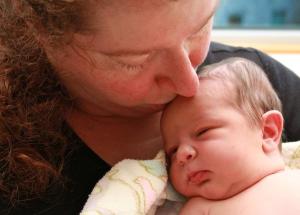 In addition to Grandma's help…


…we also have been glad to have the assistance of our excellent doula, Mali.

Colm is super-excited to be a big brother and is being very helpful and mature. And of course asking lots of questions.

"What is little brother doing?"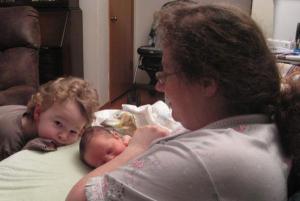 "Why?"
Night-night everyone!
P.S. Facebook friends, go to our blog to see the pictures!
8 Responses to "Introducing Rafferty Curtis McLain"
Leave a Reply