Well, our plan for Father's Day was to get outside and have some family pictures taken by a Real Photographer™. Sadly it was too gray for great photography, but that didn't stop us from going to the park, squashing around in the rain, and taking some amateur shots.
Colm has learned to ride a bike! We got him a balance bike that let him practice balancing without having to worry about pedaling. After a few weeks of that he was ready to move up, so we put on the pedals. Now he is riding circles around us and loving it.
Here's how he looked on May 9th:
We rode our bikes together to Colm's preschool. Okay, we didn't ride all the way (there was a bus ride in the middle) but it was still an exciting adventure.
Rafferty can't wait to get in on the action too.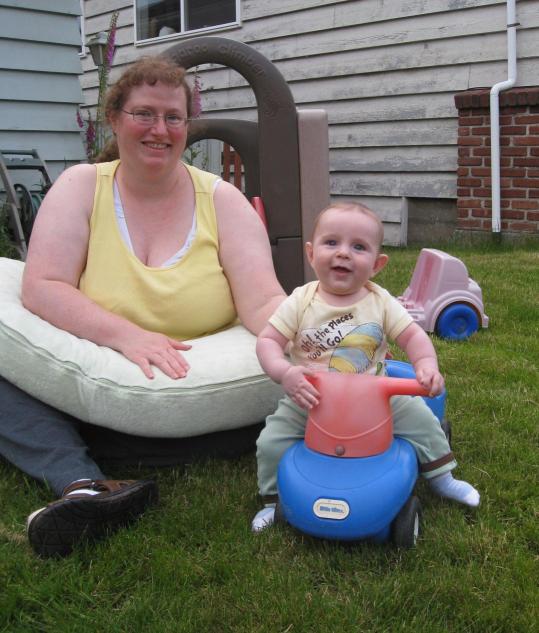 When Rafferty was first born, we thought he looked a lot like Colm, but you can see now they both have their own distinct styles.
Colm loves to clown around with Rafferty and make him laugh. It's pretty clear they are going to be good buddies.
That's all for now. Happy Father's Day!
3 Responses to "Pictures of June showers, bike riding, and general silliness"
on 21 Jun 2010 at 8:22 am

1

Joe Leung

Your boys are so adorable. Rafferty has grown so much. I can't believe Colm is doing so good on riding his bike.

The photos and video of the two boys and you both were very enjoyable. You certainly have been using your camera well.

on 09 Nov 2013 at 9:00 pm

3

Carol Sexton-Samelo

What a beautiful family you have! Your children are adorable!
Leave a Reply